Luna Creative is an award-winning North Carolina-based design and illustration studio that helps clients create positive change, with a focus on sustainability. Since its founding in 2010, Luna Creative has helped clients connect with their audiences online, in print, and in person.
We collaborate with clients to achieve ambitious goals, whether increasing brand positioning, launching a new business or product, or reaching new audiences.
How we work
We believe that process is as important as results, and our discovery and design processes are designed to create happy clients throughout our collaboration and help us consistently deliver exceptional results. We serve as a strategic partner, listening, learning, and engaging deeply to gain a thorough understanding of your organization, your competitive landscape, and your design and marketing needs. This approach allows us to craft smart marketing and branding campaigns.
Who we work with
We partner with smart, thoughtful people working to make the world better through innovation, education, and outreach. Our clients include research institutions, non-profits, scientific or technical organizations, clean energy companies, and software companies.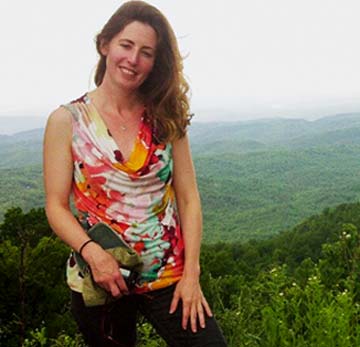 Cordelia Norris has over 14 years of experience in visual communications and strategy. She loves working with companies and organizations that create a positive social or environmental impact and working with creative teams. Her work has been recognized with awards from American Institute of Graphic Artists (AIGA), the American Advertising Federation (AAF), Applied Arts, and exhibited around the country.
Cordelia has a Master's in Illustration from SCAD and undergrad degrees in Graphic Design, Studio Art, and Art History. She's an active member of the Guild of Natural Science Illustrators and AIGA, and former president of AIGA Knoxville.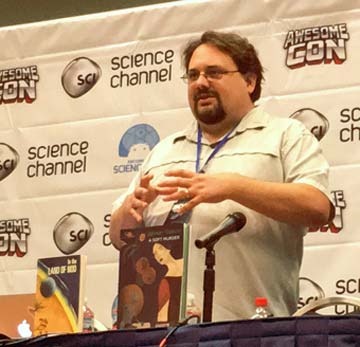 Content creator, editor, and overall nebish, Joseph Cadotte has over 20 years of experience as an author, editor, and educator. Joseph has been contributing his content creation and editing talents to Luna Creative since 2009.
Joseph is also the founder of Old Sins, a governed publishing cooperative. He is the author of two novels, In the Land of Nod and Job, Herself, and a graphic novel, Jannah Station: A Soft Murder. Joseph has an MFA in Creative Writing from the University of Washington in Seattle, where he and Cordelia met.
Awards
ICy, Interagency Visual Media Excellence Award, Washington, DC, 2016, carbon market infographic
Work featured in Applied Arts, November/December 2014
Work featured in Tennessee Conservationist, September/October 2013
Graduate Fellow, SCAD, Savannah, GA, 2013-15
Gold ADDY, Knoxville, TN, 2013, TENN Show site
Silver ADDY, Knoxville, TN, 2013, HGTV iPhone cases
Silver ADDY, Knoxville, TN, 2013, 865 area code tees
President's Award for exceptional community service, AIGA Knoxville, 2012
Gold ADDY, Knoxville, TN, 2012, illustration
Silver ADDY, Knoxville, TN, 2012, Smart Grid Labs identity
Silver ADDY, Knoxville, TN, 2012, Opening Night Party collateral design
Gold ADDY, District Seven ADDY® Awards Competition, Gold ADDY, Knoxville, TN, 2010brochure, copywriting, and photography for UPSIDE, a non-profit UT architecture studio
Silver ADDY, Knoxville, TN, 2010, Wellness Center's annual fundraiser collateral
Silver ADDY, Knoxville, TN, 2009, Neiman Marcus brochure
Exhibits
Guild of Natural Science Illustrators mural exhibit at Monterey Bay National Marine Sanctuary, Santa Cruz, CA, Summer 2016
2016 Guild of Natural Science Illustrators members exhibit, gnsi.org
Landfall, SCAD's Gutstein Gallery, Savannah, GA, Summer 2015
Featured Artist for Gray's Reef National Marine Sanctuary Ocean Film Festival, Lucas Theater, Savannah, GA, January 2015
FareWhale Festival exhibiting artist, Tybee Island, GA, March 2015
thank you!
"From the first meeting, the discovery process was a delight. I felt that she not only wanted to know my ideas, but she needed to understand my vision, my direction…I feel as if she has become a partner in my brand. She did research above and beyond what I would have expected or even dreamed! She 'gets' me, my brand, and understands the symbolism of my choice. I could not be happier with the end result. She listens…which is so rare, and enhances what you think you want and transforms it into something you could not even imagine you could have."
Eva Cowell, Ph.D.
Founder and Principal, dragonflyDoc